iManagement Consulting LLC is a woman-owned, small business, with "Big 4" management consulting experience, an optimistic vision and the skill sets necessary to deliver quality engagements.
Our team delivers work products of exceptional business value by providing resources with the appropriate skill sets for your engagement.
Our journey has led us to serve automotive, banking, entertainment, government, insurance, life science, and telecom clients, both small and large.
Join our story and let's refine our businesses together!
"A pure joy.. life changing.. brilliance beyond compare and compassion without limits all describe what one experiences when they are fortunate to walk the journey with you." ~ Mary Beth Lampe, CAO
"...true technology strategist who knows how to implement digital transformation with any organization." ~ Ken Kingery, Principal at Mosaic Corporation
"...one of the most outstanding and smartest professionals I have ever known." ~ Tom Lewis, Colonel USAF (Retired)
Ashley has 15 years of experience with a multifaceted background in communications, public relations, marketing, education, health care and emergency services
Recognized women's thought leadership speaker on topics such as environmental protection, communication strategies, campaigns and brand management
Led Florida's data analytics research project focused on studying contributing factors leading to child fatalities and maltreatment. Established the infrastructure for continuous data analytics through data sharing agreements.
Designed data analytics tools supporting the identification of investigations containing high risk factors to enable the implementation of a targeted consultation model focused on ensuring appropriate investigative activities ensure child safety.
Architected the Decision Support Team (DST) model, a real-time consultation model targeted at providing support to Child Protective Investigators and their Supervisors for removal decisions. Implemented regional countermeasures reducing initial removals safely reduced 33% each month for six consecutive months.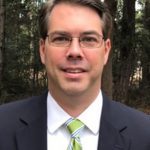 Marc is a lawyer and consultant with over ten years of experience providing information technology and management consulting services to public and private clients.
Marc is an experienced technology manager with expertise in project management, facilitation, systems design, business process analysis, database development, and information technology consulting.  He recently served as the Chief Information Officer and Information Technology Director at the Florida Department of Children and Families Prior to his work at DCF, Marc was the Deputy Chief of Staff and Director of Cabinet Affairs in the Executive Office of the Governor acting as the Governor's representative to Florida Cabinet Agencies.
Marc has also served as the Director of Information Technology for the Florida Senate, practiced law focusing on electronic discovery, commercial litigation, and technology, and consulted for a private software development firm.
Information technology executive with proven track record establishing IT strategy, translating strategy into action, and leading cross functional teams to deliver measurable business results
Over 28 years of progressive experience with a strong background in strategic planning, IT portfolio management and vendor management
Accomplished business leader reputable for building and developing high-performing teams and creating "win-win" relationship with internal customers and external partners
Recognized thought leader in the field of IT governance and a noted speaker in the areas of project management and oversight